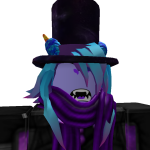 Ana_NightRose (referred to as Dezarose is a lead administrator and artist for Combat Zero. Her profile can be found here.
About
Deza was the former owner of the CZ Nuke Bunker until Aeodile had a stupid tantrum and refused to be in a server that he didn't own. Since then, Deza appointed herself Head Administrator, as well as granting Administrator to Lunabella and billy688.
Contributions
Artwork
Community content is available under
CC-BY-SA
unless otherwise noted.